....but I found these pictures so insanely funny I actually shed a few tears....it's sad.
Here's the story:
This guy in Machester was at a club, and this emo kid started crying. Apparently his girlfriend broke up with him on the dancefloor, so the poor chap sat down in the middle of the club and started crying....while dozens of onlookers TOOK PICUTRES OF HIM.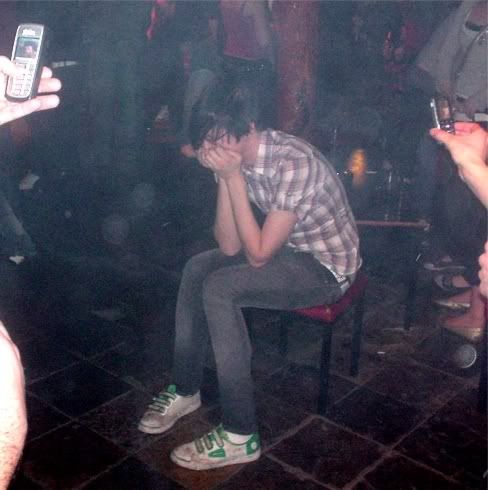 So of course, the only logical thing that could be done in the event of these pictures surfacing is CREATE AN ONSLAUGHT OF PHOTOSHOPPING BRILLIANCE.
The results: